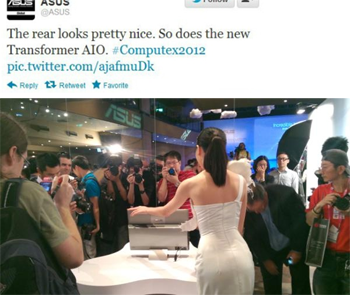 Social Media can be very helpful and supportive of your company's marketing efforts. But it can also backfire. There are many examples of such failed social media marketing campaigns, like Asus's sexist twitter gaffe, #McFail – McDonald's failed Twitter promotion, or the Hurricane Sandy marketing fails.

One such very recent event is the NYPD Twitter campaign evolving around the hashtag #myNYPD. Started with the best intentions in mind, the campaign soon backfired once besides the friendlier images, people started tagging less flattering pictures depicting police officers in tense moments.
The intention behind this campaign is commendable, judging by the way the NYPD spokesperson described it, saying it was "creating new ways to communicate effectively with the community" according to Deputy Chief Kim Y. Royster. It is also commendable the way NYPD defended its campaign: "Twitter provides an open forum for an uncensored exchange and this is an open dialogue good for our city," read the statement.
All these failed social media campaigns are great case studies for social media marketers. It is always a great idea to learn from other people's mistakes, so here are a few things to consider before the debut of your next social media campaign:
don't let your excitement and eagerness overshadow the common sense
remember that your online presence is an extension of your real-world brand, with it's positive and negative perception
Twitter is a channel for vehement expression of opinions because of the 142 characters limitation
don't open up to unfiltered public feedback when you have a problem with your image
always have a backup plan in case your hashtag gets hijacked.
If you are a company with mixed public perception you need to stick more to the marketing side of the social media campaigns so you don't willingly make it too easy for the naysayers to hit you. In the end, I just want to express my support for NYPD and let them know how much I appreciate their hard work to "protect and to serve." So here's a picture of me and my son in Times Square with a couple of friendly police officers: