Myrtle Beach Social Media Marketing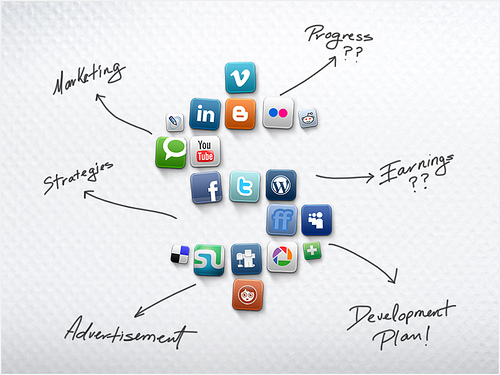 For tourists, Myrtle Beach social media community is a virtual place where you can connect, interact, have fun, experience, find new friends, tweet, and much more. For the Myrtle Beach businesses social media represents a great opportunity to consolidate their brand, engage with potential customers, build awareness, and bring customer service to a new level.
We help Myrtle Beach hotels and resorts use Facebook, Google Plus, Twitter, Pinterest, and Instagram to set themselves out from the crowd and add valuable new far-reaching tactics and strategies to their marketing efforts. Many Myrtle Beach hotels approach social media marketing from a wrong perspective, getting frustrated with the small benefits they get for their efforts. This leads their fans to treat these hotels' social media presence just as channels good for communicating their complaints or requests. But there is so much more to accomplish with social media. This is where Style Strand Media comes in the picture. We help Myrtle Beach hotels and resorts make effective use of social media marketing to increase bookings and improve their bottom line.
Researched confirmed that people don't book their accommodations on Facebook or Twitter. It does not help much the Myrtle Beach hotels or resorts to incorporate their booking system on social media. We help our clients use a better way of get sales from social media. We implement new tactics that have proven over and over again to add new raving fans to our client's Facebook, Twitter, Pinterest, Google Plus or Instagram social media channels. These fans bring the engagement on social media to a new level, spread the word and get more exposure for our clients. And let us be clear: we do not rely on Facebook ads!
We also help our Myrtle Beach and North Myrtle Beach hotels and resorts clients identify potential returning visitors and we focus our efforts on them. We identify the ones who like our clients, interact with them and express their intention to return. We help our Myrtle Beach clients communicate and engage with these customers and make them feel important to turn them into repeat business. We make it easy for all our Myrtle Beach social media marketing clients get positive reviews from their customers and share those reviews on Tripadvisor and Yelp. This is a powerful online word-of-mouth strategy that always works wonders for our Myrtle Beach social media marketing clients. This way the friends of our clients' Facebook fans will know about the business, and the next time they check the Myrtle Beach hotel or resort on Tripadvisor or Facebook, they'll be much more likely to trust them and choose them against the Myrtle Beach area competitors.
Still wondering if there is ROI in Social Media Marketing? Do you run a hotel, a resort or a vacation home in Myrtle Beach or North Myrtle Beach area? Work with Style Strand Media and you'll be happy you did!