North Myrtle Beach Social Media – Social Media Marketing for Vacation Destinations
Many people research online before making decisions with regard to their vacation. Interesting enough, 52% of the people surveyed said they use social media to make decision related to their summer vacation. A World Travel Market Industry Report indicates that by 2016, social media will be in the forefront as a primary way to generate travel bookings and revenue for half of the travel industry.
Social media marketing has helped the local Convention and Visitors Bureau better brand the North Myrtle Beach destination and build traffic to the website. Style Strand Media engaged multiples social media channels like Facebook, Twitter, and Pinterest to build engagement with people interested in vacationing in North Myrtle Beach.
People are looking for suggestions, recommendations, and insights from social media. 53% of the people using social media have made changes to their vacation plans based on suggestions made by their friends or relatives on social media. Destinations who engage on social media are the destinations to win and Style Strand Media has helped North Myrtle Beach become a winner. Take a look at the engagement score of North Myrtle Beach compared with other major vacation destinations at the end in December 2013: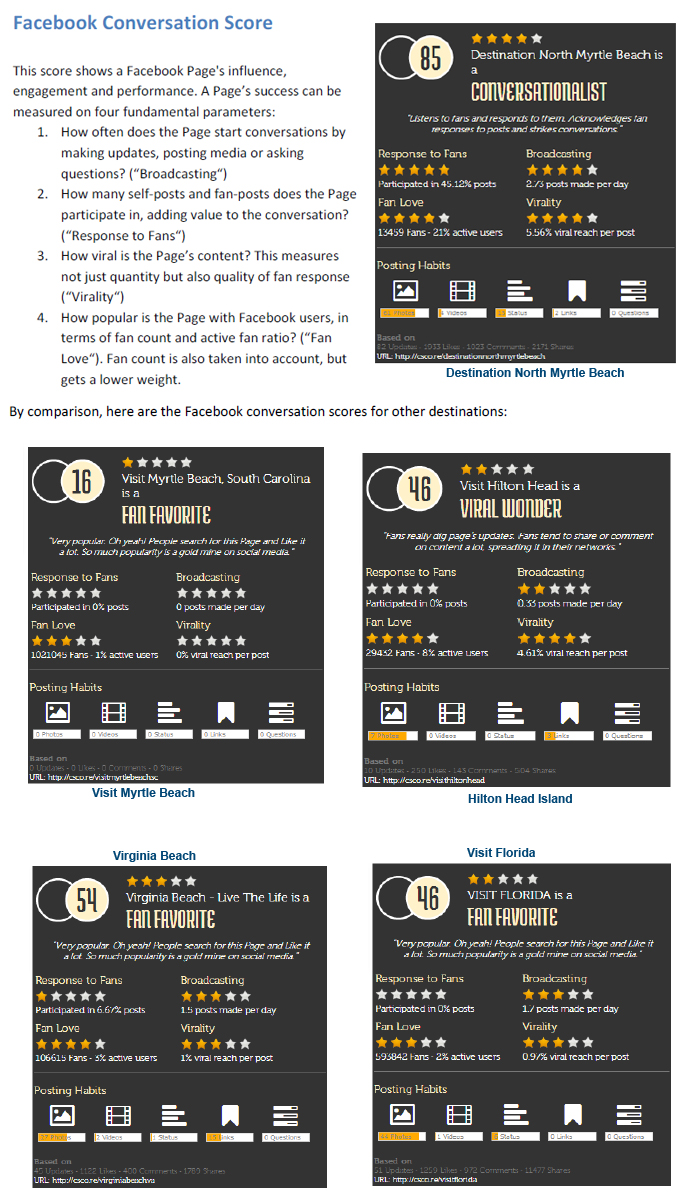 LeadSift monitored more than one million travel-related social media conversations and built an interesting infographic. Their research shows that more than half the people followed a Facebook page or a branded Twitter account related to their vacation prior to departure, and 46% of them followed up with hotel reviews. Moreover, 74% of people use social media while on vacation and 48% of them use it to share videos and pictures.
Take a look at LeadSift's infographic to learn more about how to use social media for your North Myrtle Beach travel-related business and don't hesitate to give Style Strand Media a call to help you set in place a great social media marketing program.

(Source: LeadSift)